French Polynesia
French Polynesia more commonly known as "Tahiti" is located in the South Pacific. Tahiti is a word that evokes images of lush tropical landscapes; of crystal clear azure lagoons surrounded by soaring volcanic peaks; of love and romance; of gentle goddesses and fierce warriors, it is the stuff of dreams and legends.
Tahiti covers over two million square miles of the South Pacific Ocean and is comprised of 118 islands spread over five great archipelagos. Tahiti – Moorea – Bora Bora – island names that evoke a wonderful state of mind, seducing honeymooners, romantics, adventurers, and vacationers looking for escape. Tahiti is famous as Queen of the Pacific whereas Bora Bora is the most Romantic Island in the world.
Embrace the warmth of your Polynesian hosts whose love for their islands is seen through music, dance, and flowers. Enjoy the drama and comfort of the world's perfect hotel room while sleeping above soothing lagoon waters Voyage within the legendary South Pacific aboard luxurious cruise ships, super yachts, or passenger freighter that travel between Tahiti's most beautiful islands Experience true relaxation and rejuvenation at one of the many luxurious Polynesian spas while nurtured by the tropical ambience.
So, What is it about Tahiti & Her Islands which makes us forget that life is short and that there is a world of beauty and tranquillity just waiting to be discovered?
Tahiti and Her Islands has something to offer every visitor, whether you are looking for ultra-luxury or you prefer a more rustic experience.
Sample Itineraries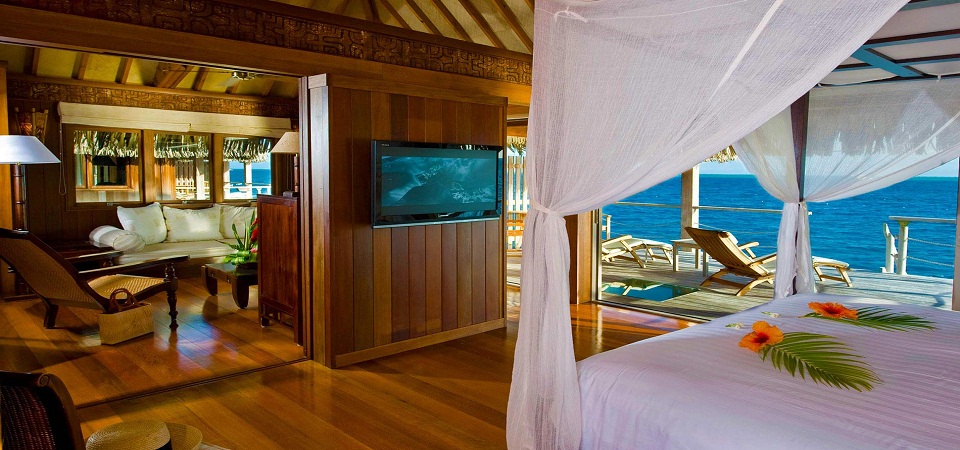 Today arrive at Papeete International Airport .Be met on arrival by our local representative, receive your tour documents and be transferred to your hotel in Tahiti.
Recommended accommodation in French Polynesia