India
If we were to look over the whole world to fine out the country most richly endowed with all the wealth, power and beauty that nature can bestow-in some parts a very paradise on earth-I should point to India". ~ Max Mueller
What Max Mueller said is indeed true. Crowned by the Himalayas on top and vast seas surrounding its peninsula, India is quite distinct on the world map.
India has seen many eras blooming on her soil. Each era has left its indelible lifestyle, thinking's, languages, tastes and the whole culture was different. People mixed, cultures intermingled, and each century brought a new India, influenced by all, yet retaining its old identity. So, the whole of India, was dotted it temples, mosques and churches, palaces, havelis and forts.
Be it be Ancient Indian beauty in the form of caves of Ajanta-Ellora, Sun Temple at Konark, Khajuraho Temples or the Dravadian style stone-carved temples of Hoysalewara and Ranganathaswamy or the Medieval glory of Qutab Minar, Red Fort, Fatehpur Sikri and other forts and mausoleums with Islamic influence of Persia, Turkey or Afghanistan; or even the English and the Portuguese influence in Victoria Memorial, Gateway of India and churches in Goa; each one symbolizes the glory of India in the different eras. All these eras gave India some spectacular masterpieces which are not found anywhere around the globe.
The biggest asset of India as a desirable tourist destination is its 5,000-year-old historical and cultural heritage. Every region in India developed a culture of its own. The culture is a wide term, which includes the languages, rituals, beliefs, festivals and tradition, given form father to son and carried on with generations.
Another aspect of Indian culture is its vibrant and colorful festivals. India has been the mother of the oldest religion – The Hinduism and subsequently Buddhism, Jainism and Sikhism. Islam and Christianity also experienced the motherly affection of this great country. The festivals still carry on the gaiety and colors of past. The festive season in India coincides with the Tourist Season and with 33 core Gods and Goddesses; one surely cannot miss out the colorful extravaganza whenever he visits India. In fact, the real, culture experience of India is unaccomplished without these festivals.
The diversity of India is not limited to culture, but nature too has been very generous to India. While the Himalayan Ranges gave beautiful valleys of Kashmir and Himachal, 'Valley of Flowers' 'Scotland of the East', snoew-acpped mountains and lush green plains, the Thar Desert gave sand-dunes and mirages. Its 3200 km. long silvery soastline gave beautiful and often secluded beaches in Colva, Aguada, Arjuna, Gopalpur, Konark; and lagoons and backwaters of Kerala and Chilka in Orissa. Kutch and Sundarbans, where land and rivers meet sea, gives opportunity to nature-lovers and ecologists to unravel the mysteries of nature and observe the delicate balance of nature with living beings. The giant waterfalls, Coral paradise islands and rushing mighty rivers are all nature's gifted pearls.
And when all the natural beauty is mixed with culture, this harmony presents a very unique picture, making each destination different. So for the nature lovers, the experience of a hill station in Himachal (Kullu-Manali), Mount Abu in Rajasthan and Ooty and beautiful, peaceful Connor in Tamil Nadu are all different, because a distinct cultural spice is added to it.
Similarly, a 'Sunset' in the Kashmir Valleys, monastery surrounded North-East hills, cool, green Goa beaches, turquoise seas with temple background and that at the lowest point of Indian Peninsula—the Kanyakumari, are all different, because man's genius blends with the nature's in a distinct way.
Come, Seek and Discover. Match India's rhythms to your heart, its colours to your mind, and find a travel experience that is yours alone. An India like no other. Friendly, warm, welcoming ... and uniquely your own.
Incredible India awaits you….
Suggested Itinerary
Recommended accommodations in India
Taj Safaris' third jungle safari lodge is situated along the banks of the Banjaar River, directly overlooking the heart of Kanha National Park.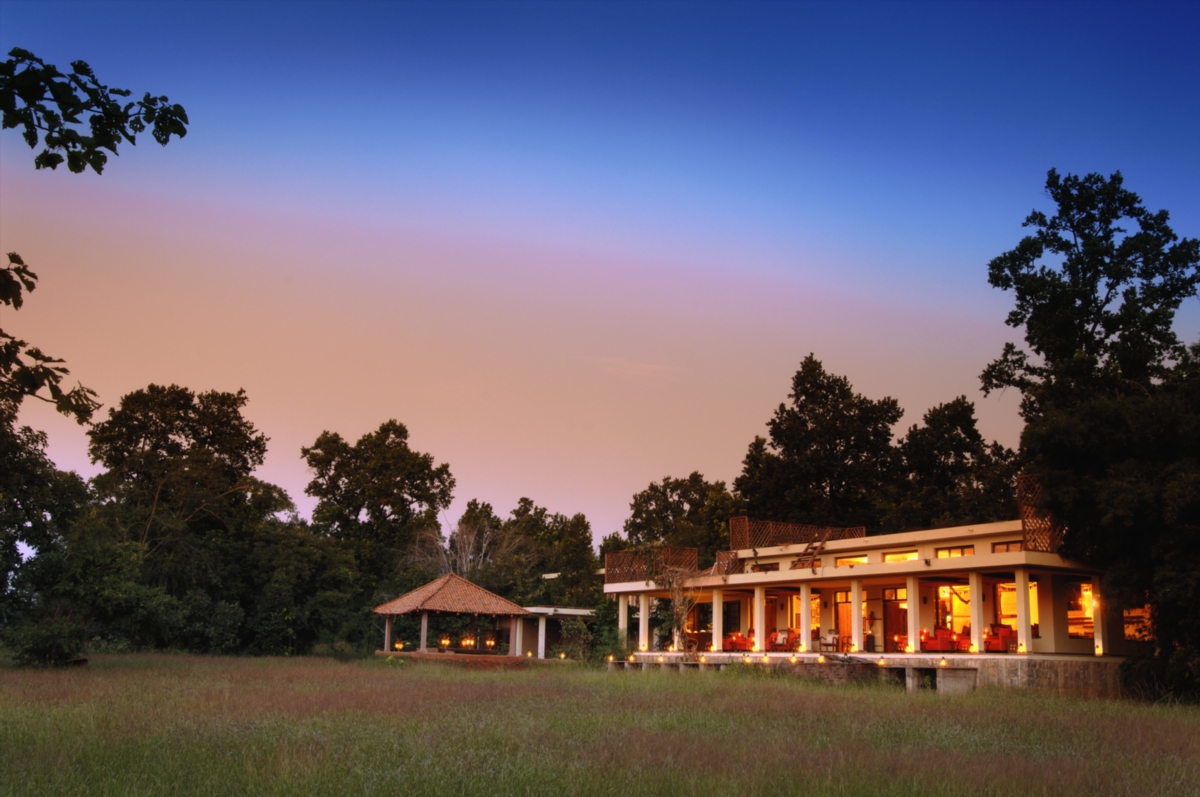 The name Mahua Kothi draws its inspiration from one of India's most beautiful trees, the Madhuca Indica, or as it is commonly known, the Mahua or butter tree.