St. Lucia
Voted "World's Leading Honeymoon Destination" eight times by the World Travel Awards, the tropical island paradise of Saint Lucia is the perfect haven for romance, adventure and home to some of nature's most precious natural beauties. Thanks to its mountainous terrain and lush flora, St. Lucia's beauty is unmatched by other Caribbean islands. Its culture is a unique fusion of French, British and African traditions, and its population of approximately 160,000 people brings the island's beauty and rich heritage to life.
St. Lucia is 27 miles long by 14 miles wide (238 square miles). It is an independent member of the British Commonwealth. While the official language is English, the lingua franca is a mellifluous, French-based Patois that employs African vocabulary and structures. Similarly, the local cuisine blends French and Island tradition with the freshest island ingredients.
The most evident and exciting expression of St. Lucia's culture is its festivals. Carnival is by far the biggest event, which takes place each year from the end of May through mid-July. Colorfully animated parties, calypso contests and parades radiate throughout the island With lovely quaint towns, beautiful beaches and bays, mineral baths, and banana plantations, you won't tire of exploring St. Lucia. Be prepared to stimulate your senses surrounded by unblemished landscapes and postcard perfect scenery. But don't simply take our word for it; take the trip of a lifetime.
Suggested Itineraries
Recommended accommodation in St. Lucia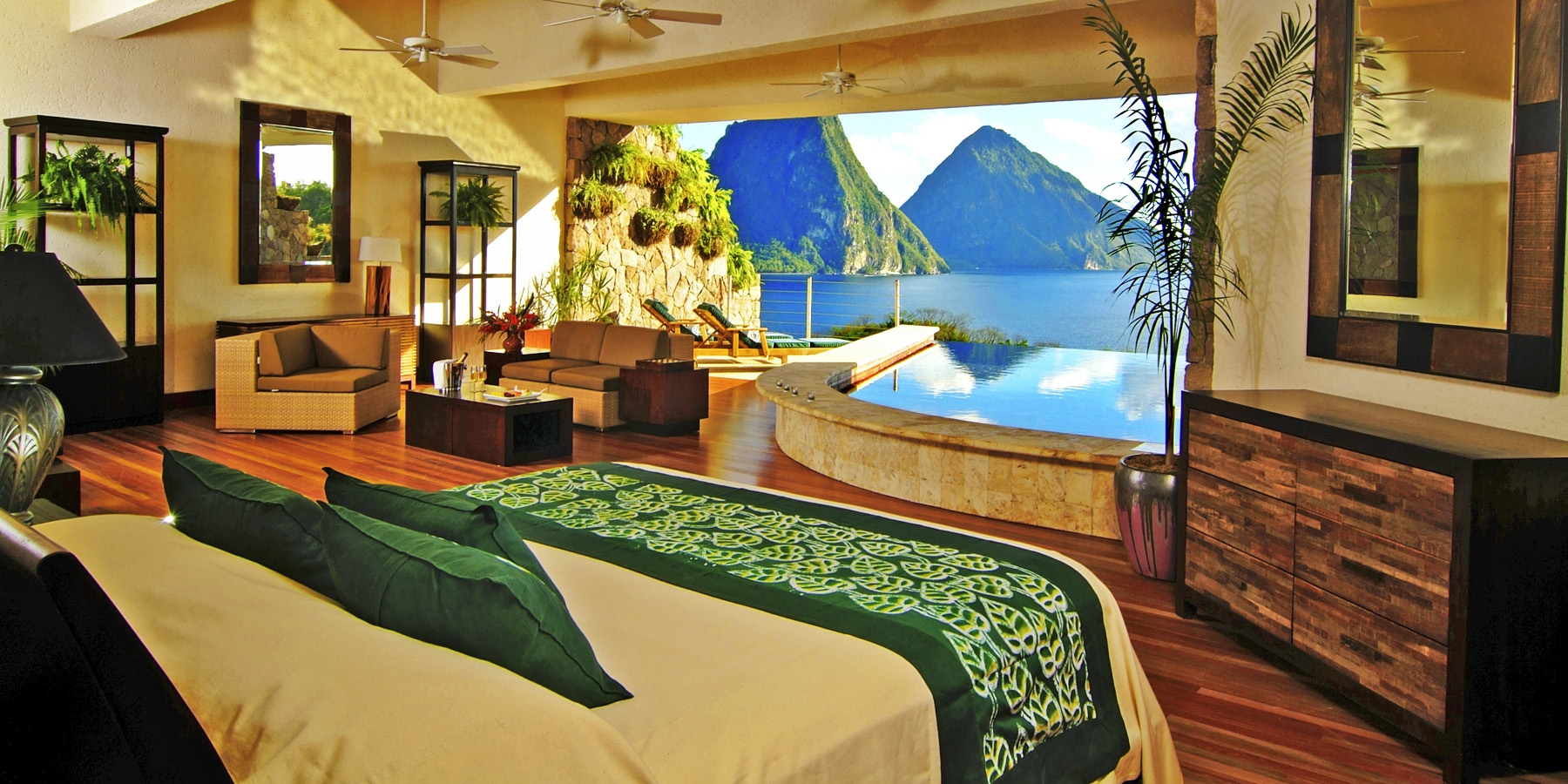 The bold architectural design – individual bridges leading to exceptional infinity pool sanctuaries and rugged..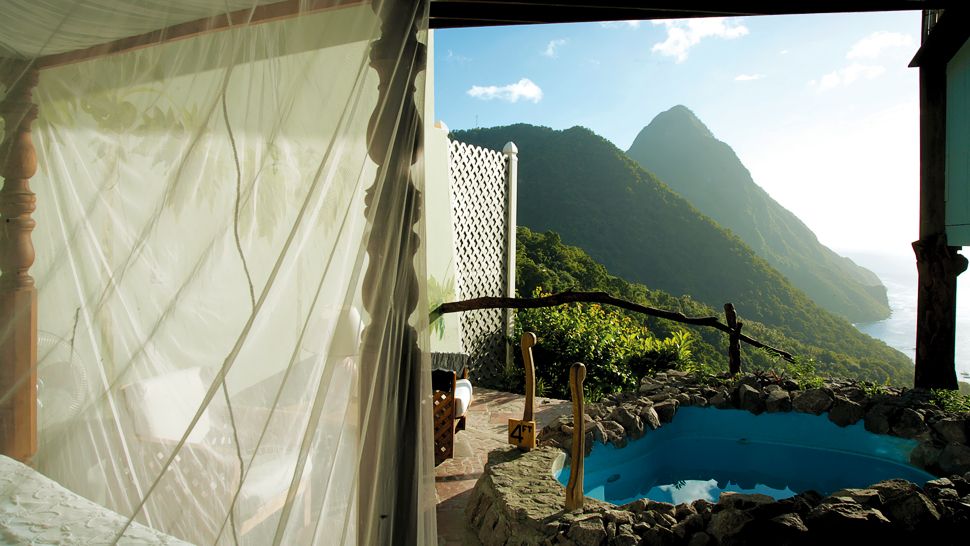 A thousand feet below, an intensely blue Caribbean Sea dashes against the volcanic Piton Mountains..
The only all inclusive St. Lucia resort cradled on both sides by the Caribbean Sea, Sandals Grande St. Lucian's sheltered ..